The Watkins Society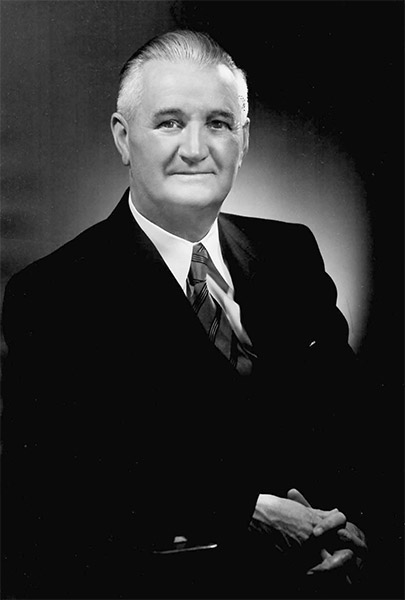 Take a short walk in any direction at the University of California, Riverside and you're sure to encounter the name Watkins along the way. The former Watkins House once served as a gathering place for social, cultural, and religious activities for the UCR community. Watkins Drive runs the entire eastern border of campus. Watkins Hall sits at the center; and nearby, a grand tree dubbed The Watkins Oak stands as a noble symbol of the strong and enduring foundation the university's first provost set in place decades ago for the UCR of tomorrow.
The Watkins Society was established in 1994 to recognize the visionary group of supporters who provide for UCR through their estate plans and other deferred giving arrangements. It is named in honor of Gordon Watkins, the first provost of UCR, who rallied the Riverside community to advocate for a new University of California campus at the site of what was then the Citrus Experiment Station. Through his work and the work of countless others, UCR began its path toward becoming the preeminent research and educational institution that exists today.
As Watkins' legacy continues to permeate the campus in abundant ways, opportunities abound for you to leave a deep-rooted mark here, too. Maybe UCR sparked your love of learning or put you on a path toward a meaningful career. Perhaps some of your most treasured friendships were formed on this campus. Your connection and lifelong ties to UCR will continue the Watkins legacy of advancing knowledge and education. And your support of UCR through a planned gift will create a future of hope and opportunity for generations of Highlanders to come.
By notifying us of your planned gift, we will be honored to welcome you into the Watkins Society. Benefits of membership include:
Annual member recognition luncheon
Personal visits and estate planning consultations
Exclusive members-only communications
Invitations to special campus events
Affirmation that the mission of UC Riverside will continue both during and after your lifetime
Watkins Society Membership Information
Thank You
Thank you for your interest in supporting UC Riverside.
One of our gift planning representatives will contact you to discuss your charitable plans.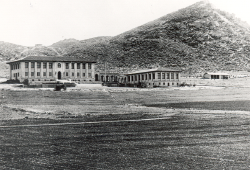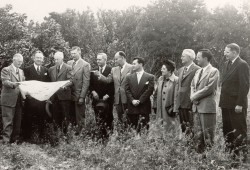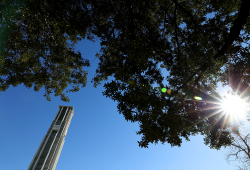 ---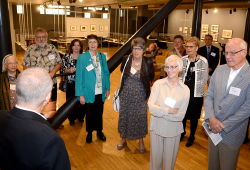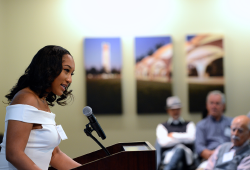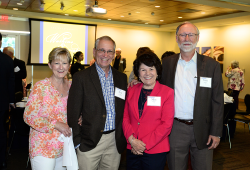 For more information about becoming a member of The Watkins Society, please contact us:
(877) 249-0181
planmygift@ucr.edu
Gordon Watkins: the man who willed a university into being

UCR's first leader was a PR master who willed the campus into being, navigating a seemingly insurmountable obstacle along the way
More
A narrated 1954 film features remarks by Gordon Watkins at the four-minute mark
Watch Video
A narrated 1954 film features remarks by provost Gordon Watkins at the four-minute mark. The film also shows the early layout of UCR's campus.